Streator High School vocational instructor David Taylor knows the value of turning his curriculum into a community project.
"Students are proud of what they've created," Taylor said.
There is also a buy-in.
"When students start working on a project they are passionate about, they start having fun and they are learning without even knowing it," he added.
Taylor will lead her students in a large-scale community project when her carpentry class begins construction of a new picnic pavilion at Marilla Park in Streator. It has yet to receive final approval, but Streator City Council and Secondary School Board are enthusiastic about the project.
The instructor is used to integrating community projects into his curriculum. His welding class has created bike racks for downtown, holiday decorations for Light Up Streator, and outdoor grills for Marilla Park, among other items over the years.
Three years ago, Taylor's advanced welding class was only the second in the nation and the first in the state to operate its own iron casting. The students built the oven themselves using equipment donated by local businesses. All welding students, not just advanced students, had the chance to engrave a design in the iron on the sand mold.
In addition to capturing students' attention with projects, Taylor focuses on teaching her students practical skills they can use in their careers, some right out of high school. Its welding students were hired by Vactor Manufacturing, one of the city's major employers, and the high school celebrated the moment by hosting a "signing day" similar to what athletes receive.
When his class goes to Marilla Park to build the 20-foot-tall, 40-foot-long white oak picnic pavilion for what he calls an Amish-style barn, they'll be wearing hard hats, belts tools and safety glasses.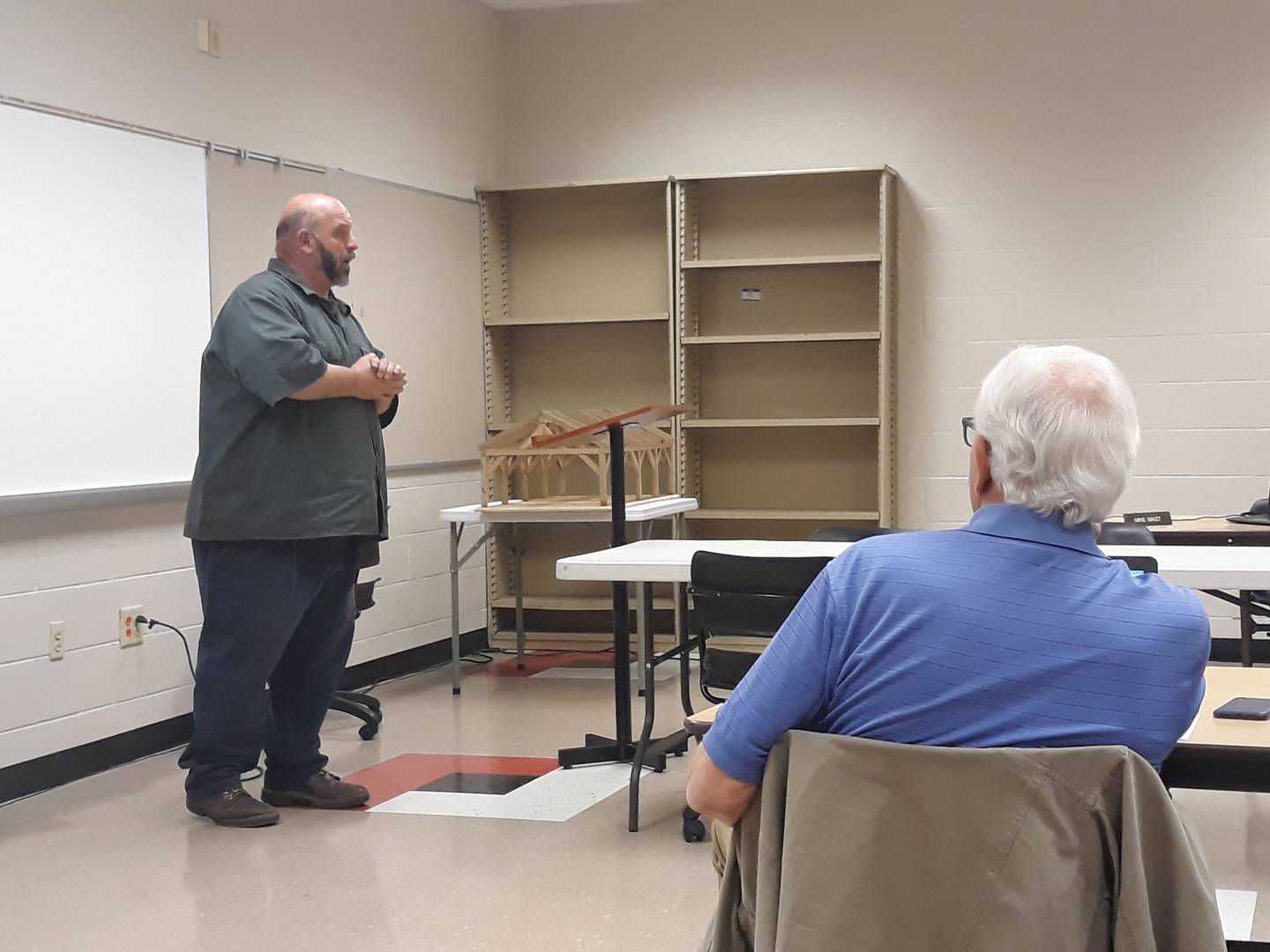 "I'll be their foreman, and it'll be our yard," Taylor said. "The students will have fun with the project, but it's serious. With the type of lumber we're going to use you can't miscalculate and just go to RP Lumber and buy a new part, we have to get it right.
Taylor said her class, or "the yard," has tough love.
"If you get it wrong, you'll be fired," Taylor said. "My students know this, but they are dedicated. They want to be there. »
"…I have several students asking if they can get into my carpentry course."