The Department of Agriculture (DA) has expanded the distribution of fuel subsidies to benefit more agricultural producers amid rising prices at the pump.
"The program will therefore cover all agricultural machinery with engine attached, which is used for agricultural production as well as motorized banca. All agricultural machinery enrolled in the program must have proof of ownership," the DA said in a memo signed by Undersecretary for Agriculture and Chief of Staff Leocadio Sebastian.
All relevant DA offices including the Sugar Regulatory Administration, National Tobacco Administration, Philippine Coconut Authority, Philippine Fiber Industry Development Authority and the Philippine Center for Post-Harvest Development and Mechanization which distribute agricultural machinery were instructed to submit a master list of eligible beneficiaries and corresponding mechanisms to the regional field offices.
They were also responsible for coordinating with local governments to disseminate information, expedite the validation and entry of eligible beneficiaries into registry systems, generate the final list of beneficiaries, and distribute payment cards to eligible participants.
30% off
Beneficiaries of the subsidy scheme are entitled to a 30% fuel discount, or a maximum of 3,000 pula per farmer or fisherman, when purchasing petrol or diesel from designated or contracted petrol stations .
Discount cards will be issued by the DA in partnership with the Development Bank of the Philippines.
In March, the DA issued guidelines on providing fuel discounts to all registered maize farmers and fishermen to cushion the impact of rising fuel prices that had been aggravated by the Russian- Ukrainian. The initial budget of 500 million pesos for the initiative was later increased to 1.1 billion pesos to benefit maize farmers using machinery for production and preparation, post-harvest activities and fishermen using boats engine for fishing.
RELATED STORY
AD to field offices: full distribution of fuel subsidy by end of June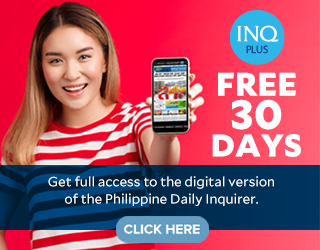 Read more
Subscribe to INQUIRER PLUS to access The Philippine Daily Inquirer and over 70 titles, share up to 5 gadgets, listen to the news, download as early as 4am and share articles on social media. Call 896 6000.
For comments, complaints or inquiries, contact us.